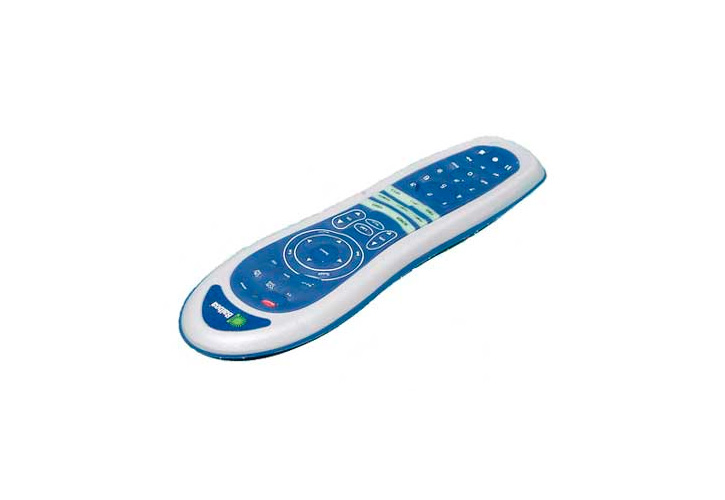 Waterproof remote control Dolphin Remote, programmable for 6 devices, for bathrooms, swimming pools and SPA.
The console is convenient to use in the pool to control audio-video devices installed "on land" without getting out of the water.
The console is ideal for use with a waterproof TV.
Our company is the official supplier.